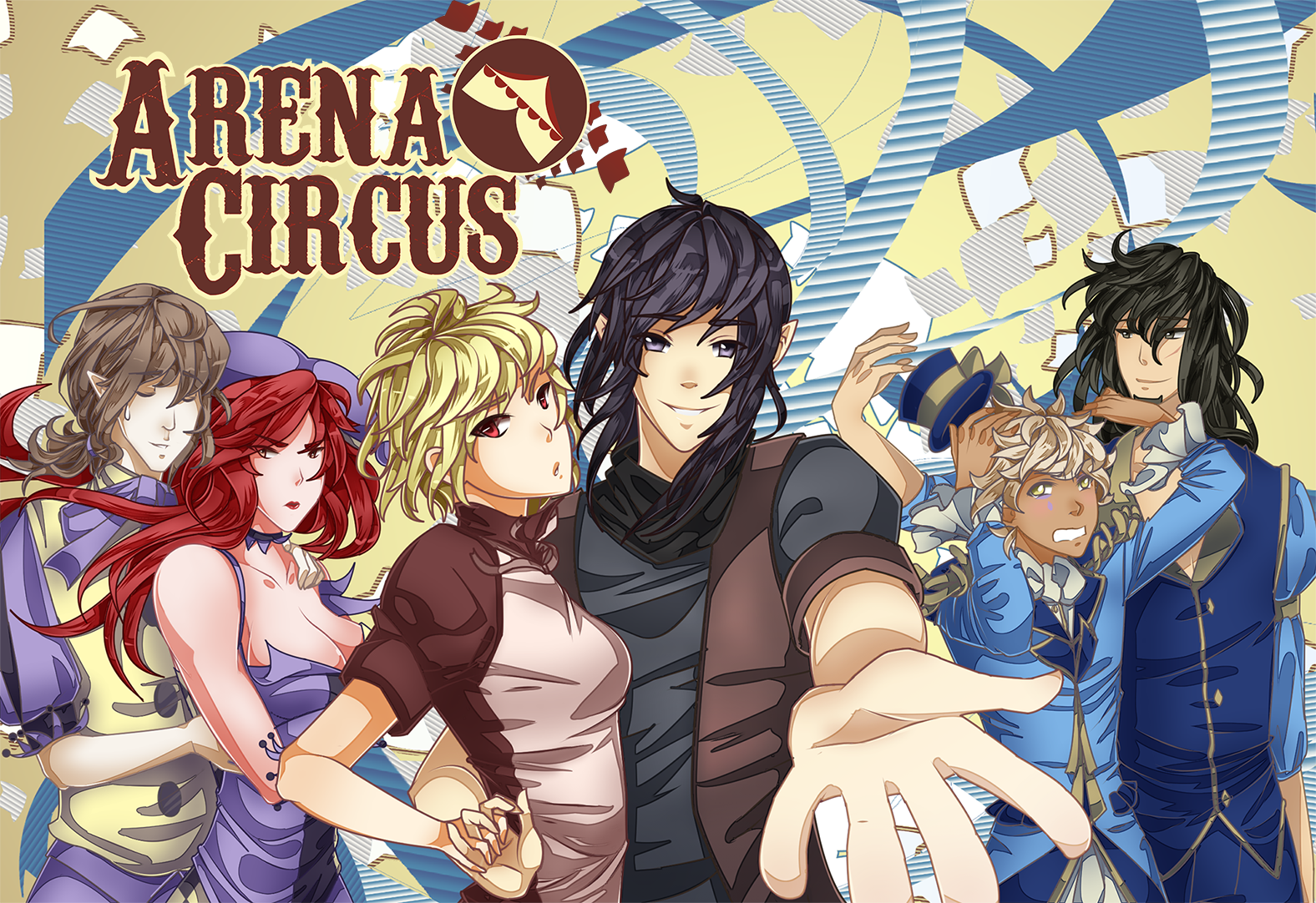 Arena Circus
This month's public patreon post:
Hello guys! BIG UPDATE TIME! The Arena Circus chapter 4 beta has just received a new update! Do you know what this means?
Over 33,000 words of new content!
2 new CGs
Tons of scenes to unlock
Eat meals with your favorite characters! The more you spend time with them, the more they'll open up!
3 new quests, all with multiple endings!
A new post office system!
All patrons have access to the AC beta. I'm super excited to bring this update to you. However keep in mind that this is still just a beta, so all assets are not final! I'll slowly be adding in more CGs as I go along.
As I continue to update the beta and add more scenes, areas that might seem sparse now will fill up more. Also, there isn't a whole lot in the shop just yet. BUT, as you've seen, I'll be doing a PUBLIC livestream next week, during which I'll be taking viewer requests and drawing new clothes. Everyone is welcome!
Vote here on a day that works for you. I'd like to hear your feedback on the gameplay! It's different from the previous chapters in subtle ways, and I'd like to hear your thoughts on how I can improve it.
Read the rest of the post on Patreon: https://www.patreon.com/harlevin
Files
Arena Circus (mac)
256 MB
Sep 14, 2019
Arena Circus (pc/linux)
272 MB
Sep 14, 2019