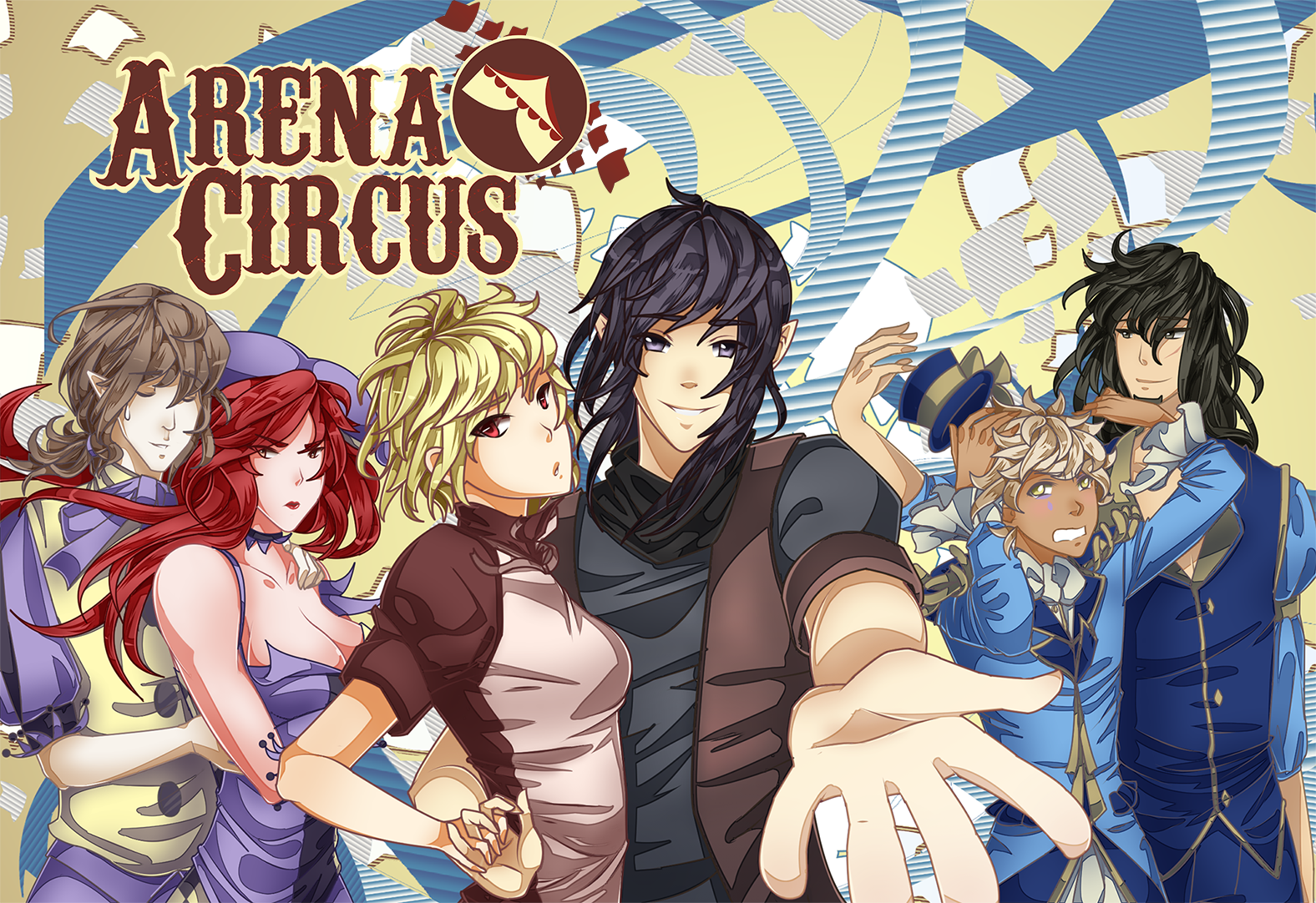 Arena Circus
Missed a few devlogs but that's okay! Progress has continued, unseen. So let's jump in!
I've written 7 scenes since my last devlog! I've been programming them as well (they're all finished) and I've moved on to programming main scene 3 of 4. Playing through there are a lot of gaps/areas where you don't find scenes, so I think I'll be writing a few more to keep the immersion feeling alive. There are 7 jobs now though and I think I'm going to keep the number there. Maybe I'll add some in later, but I think it's a good balance!
I hired a BG artist to save me time and make the backgrounds better fit the images I have in my head. The first one is finished! Patrons got a preview earlier this week but the rest of you will have to wait until the new AC golden comes out!
The composer just finished all the general tracks and Aldrich's song! I'm going to see about getting some samples to share.
Just to reiterate, chapter 4 WILL launch before the year is over! I might add in some things after the fact--like extra free roam scenes and CGs-- but the main scenes have been written for so long and I'm ready to get this baby live. I don't want art to slow me down so I'm not going to worry too much about the CGs, as I can always add them in afterwards. I've already seen places in earlier chapters I'd like to add them. Hopefully my patreon will continue to grow so I can get more help with assets and focus on the story!
That's all for now folks, and thanks as always for your support!