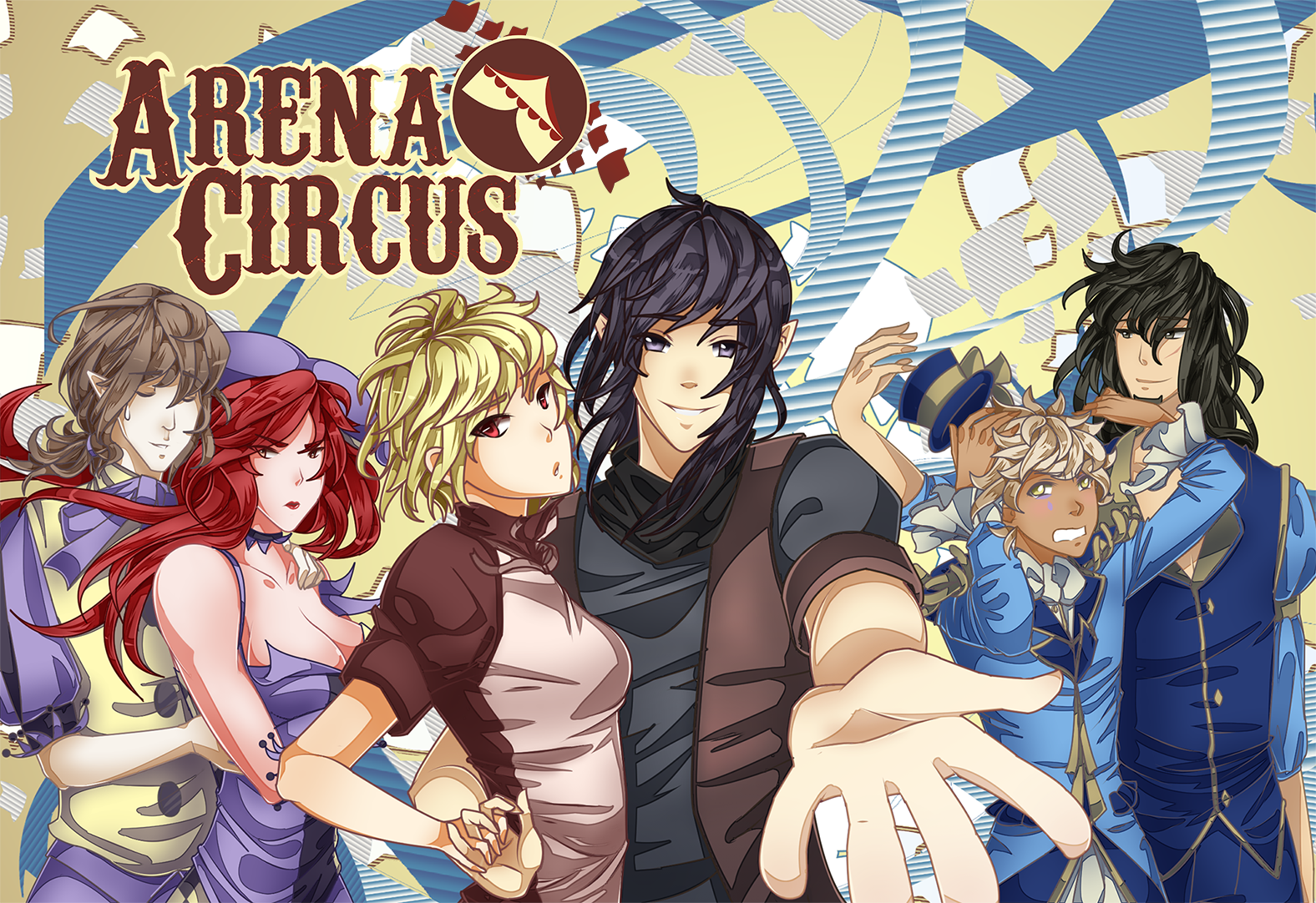 Arena Circus
March Progress Update
Hello guys! Here's an update about what I've been working on.
ARENA CIRCUS
Music
Lilié's song is complete! I will be putting together a short video with some samples of all the songs soon, so stay tuned!
Backgrounds
The tent background is complete! Patrons saw it in the discord, but my BG artist is working on steadily redoing the backgrounds from chapter 1 while I work on the chapter 5 script. Once the script is complete, I will have them start on backgrounds for chapter 5 as I edit and program.
Scripts
The intro is complete and I am currently working on week 1/4 for chapter 5! Patrons got a preview of that in the discord as well.
----------------------------------------------Spoiler Alert--------------------------------------------
Chapter 5 is broken into two routes, the human route, and the reaver route. I'm writing the human route first! There will still be free roam in both routes, but in a different format in chapter 4. Each route will take place over a month.
The human free roam will have 4 options each day:
Planning
Chatting
Gather
Rest
Shop (Available anytime)
The reaver free roam will have 5 options each day:
Explore tent
Go to town
Battle
Shop
Rest
As always there will be plenty of character interactions!
Super excited to share more of the chapter with you.
THE PRETENDERS GUILD
Voices
I have not made as much progress on the voices as I would have liked, but I'm hoping to regroup in April to get chapter 3 out soon!
Files
Arena Circus 4.96 (Mac)
279 MB
Jan 02, 2021
Arena Circus 4.96 (PC/Linux)
294 MB
Jan 02, 2021
Comments
Log in with itch.io to leave a comment.
i'm so excited for the new chapter! make sure you take care of yourself as well :)