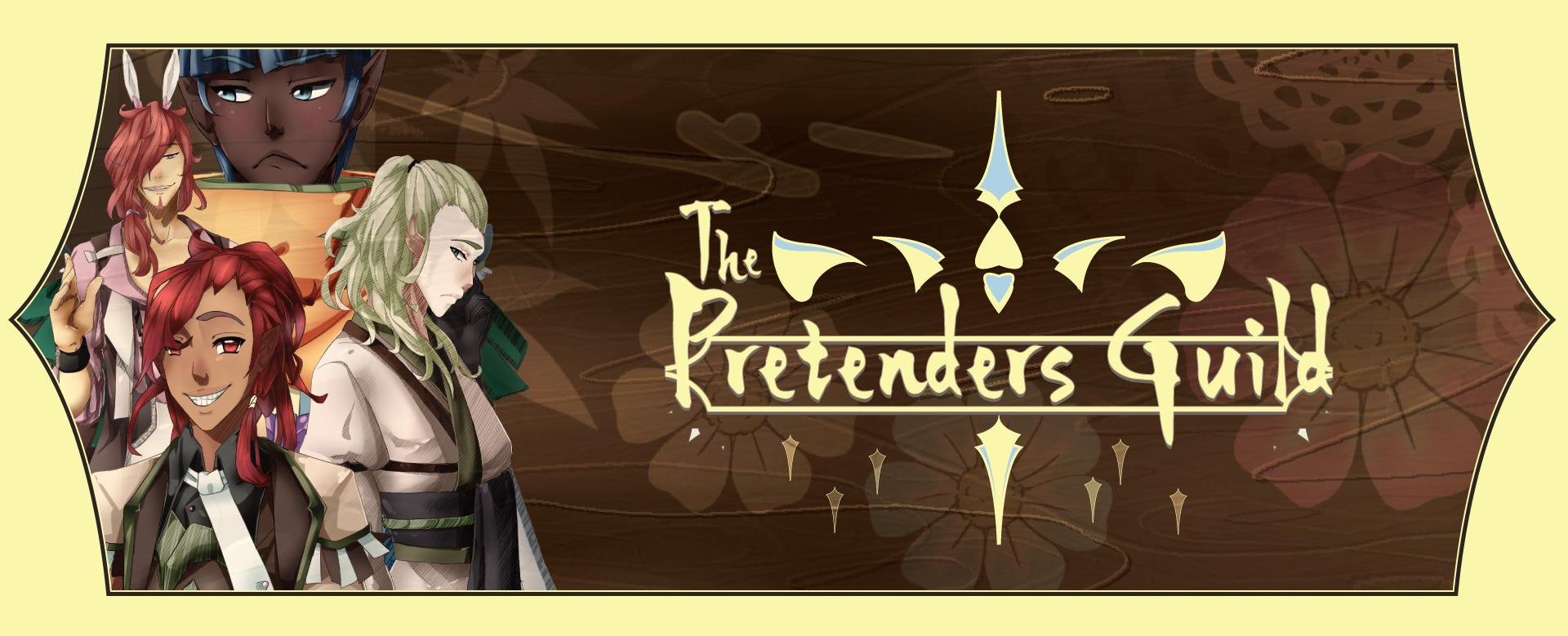 The Pretenders Guild
Hello all! I'm still working on putting the voice lines into chapter one.

Complete:
Braums
Rafael
In progress:
Paris
In future:
Ash 1
Ash 2
Ash 3
Ash 4
I'm hoping to get one character in per week, so that with all testing and line redos and such the update can be out within the next three months. I'll probably finish up the new CG in this chapter once all the voice lines are in, so you won't see any art updates for a while, sorry!
In other news, Braums' outfit is going into my other game, Arena Circus, which features shopping and dress up options. Here's a picture of the livestream where viewers requested different items! I'll be doing more livestreams like this one so maybe we'll get all the TPG outfits in Arena Circus c;