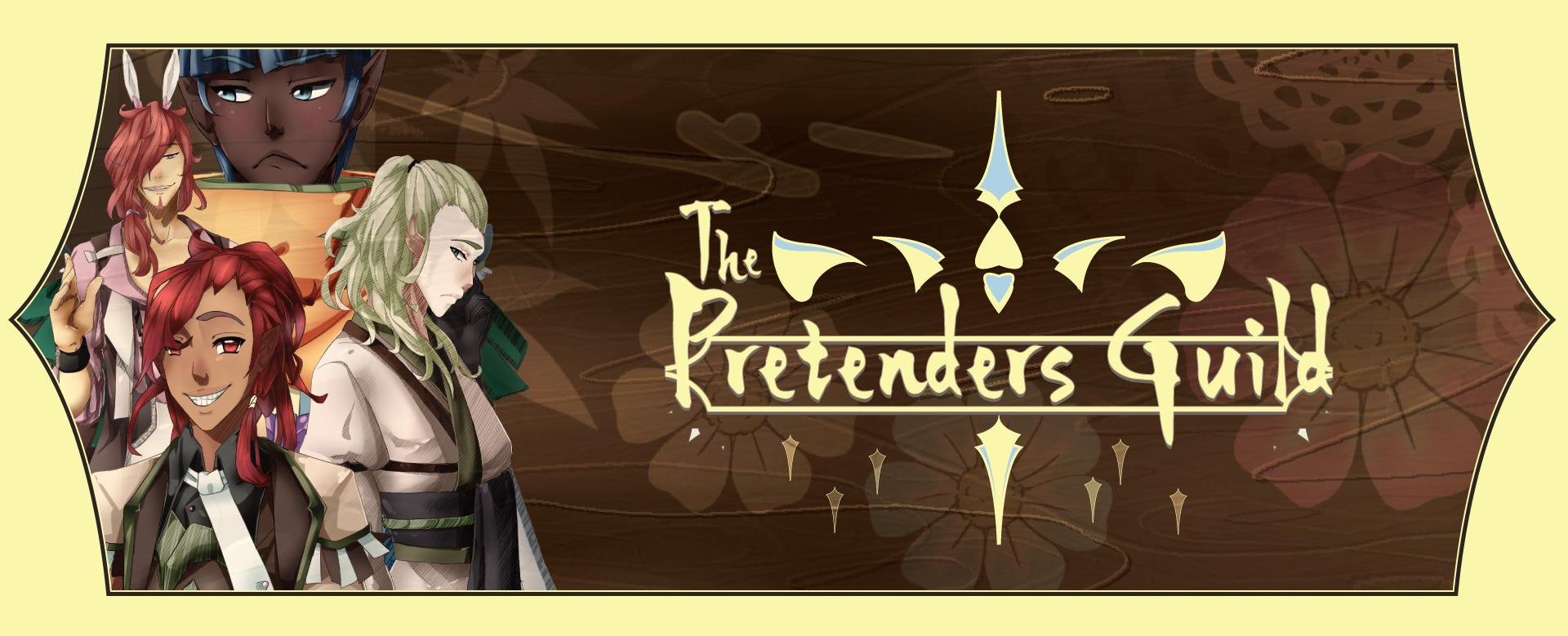 The Pretenders Guild
Hello! Been a while. Just letting you all know that voices are in up to ch 3. I will not be uploading it, like before, instead I'm going to just finish all the chapters then upload them all at once.
Thus far Rafael and Paris are done for ch 4.
I'll keep you all posted on the progress!
Files
The_Pretenders_Guild-2.5-mac (voiced up to ch 2)
1 GB
Nov 04, 2020
The_Pretenders_Guild-2.5 pc/linux (voiced up to ch 2)
1 GB
Nov 04, 2020
The_Pretenders_Guild-2.5 Old Windows (voiced up to ch 2)
1 GB
Nov 04, 2020