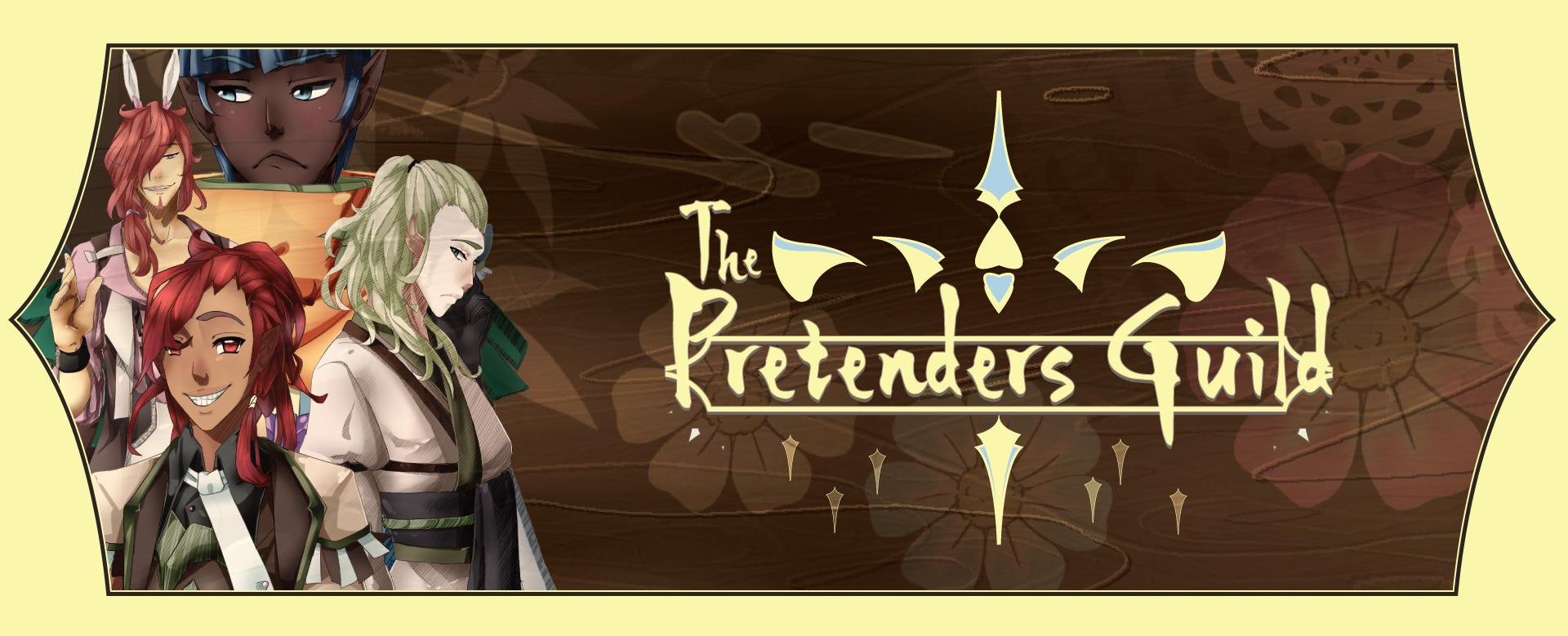 The Pretenders Guild
TPG now voiced up to chapter 2!
---
I forgot to post a devlog about this! It's on the game page but for those who missed it:
The Pretenders Guild is now fully voiced up to ch 2! The voiced files are in beta and may contain missing voice files or sound issues. I am keeping a running list of all problems to fix once all the lines are in each chapter!

Files
The Pretenders Guild MAC (Voiced up to ch 2, WIP)
1 GB
Aug 18, 2020
The Pretenders Guild WIN/Linux (Voiced up to ch 2, WIP)
1 GB
Aug 18, 2020
The Pretenders Guild WIN (Voiced up to ch 2, WIP)
1 GB
Aug 18, 2020