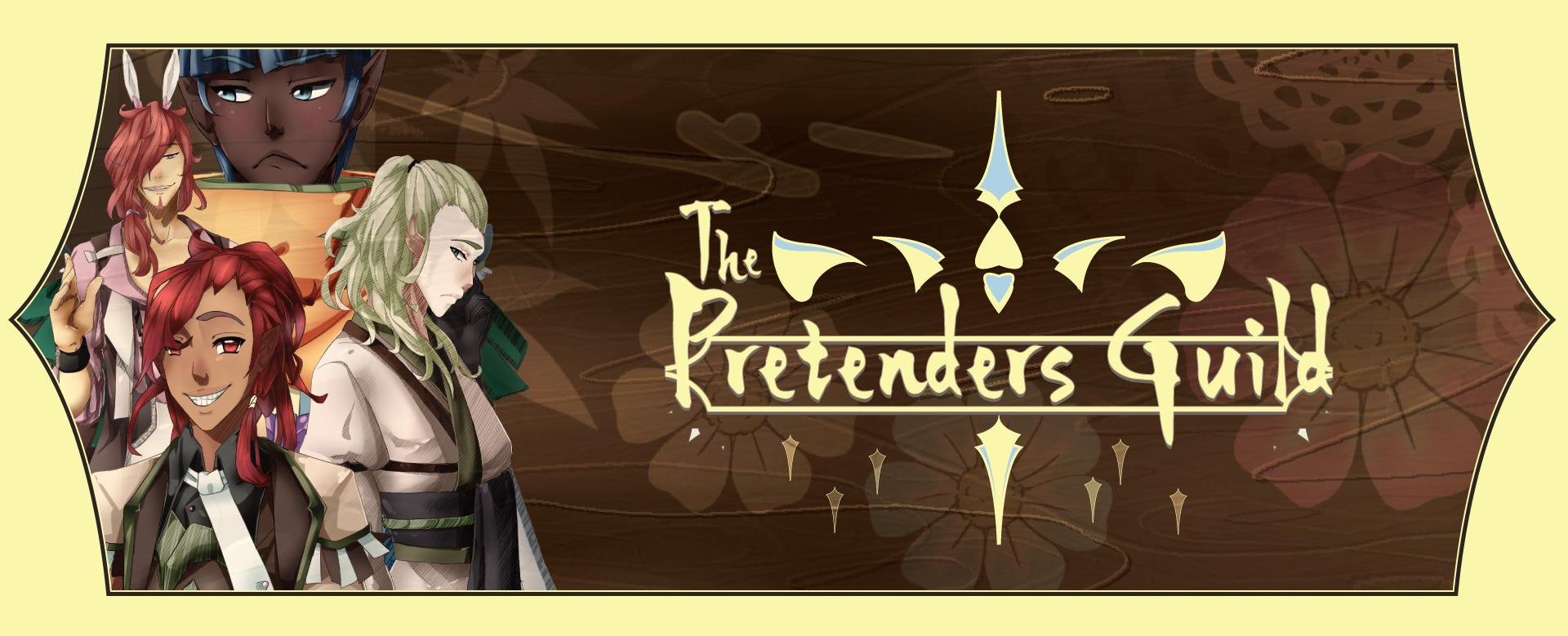 The Pretenders Guild
Made major progress this week!
ALL THE VOICES FOR THE INTRO ARE IN! AHHHH! Now I've just gotta test and make sure everything sounds great. I've already caught a few lines that need to be re-recorded, or are too loud or too quiet. I want to make sure its perfect for you guys before it's out 💞
I'm hoping to have a demo of the voice version out sometime before the 20th! I'll give you a more concrete date soon.
Did you know? This update of the intro includes FOUR new CGs! Enjoy!
Aaaand I'll drop this poll here: https://twitter.com/CapMinyan/status/1146937430081232897