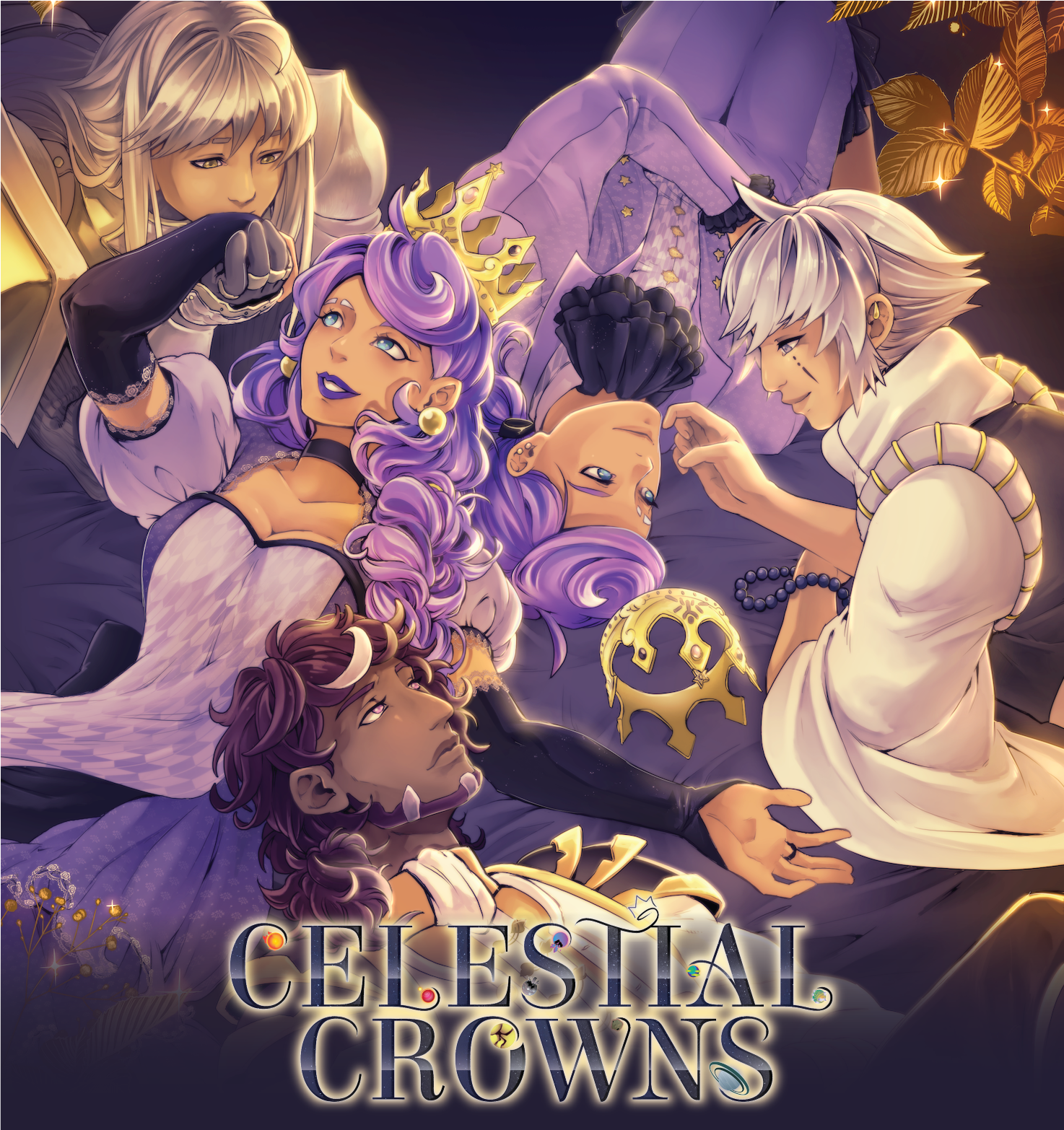 Celestial Crowns

Hello all, time for another update! First off I just want to thank everyone for their support of Celestial Crowns thus far. The response has been more than I could have hoped for and I can't wait to bring this game to life.
Discord
The game will be getting a discord server once the Kickstarter launches on May 6. There you can report any bugs, ask questions, and you can also unlock exclusive CG previews and writing excerpts depending on your Kickstarter tier! If you were previously a patron of Minyan Studios/Harlevin, then you will unlock these exclusive previews just by joining! I know people were disappointed when I took a break from Arena Circus, but this game has really helped me improve as a developer and I feel that when I go back to that game it will be stronger for it.
Kickstarter
Please take the Kickstarter survey! Even if you don't plan on backing, this will help me figure out how to provide better content to you moving forward. https://forms.gle/nJaEDaa8t1sDLBkS6
The keychains are in progress! Take a look at these CUTIES, designed by Anim8dn8 and finalized by Theo.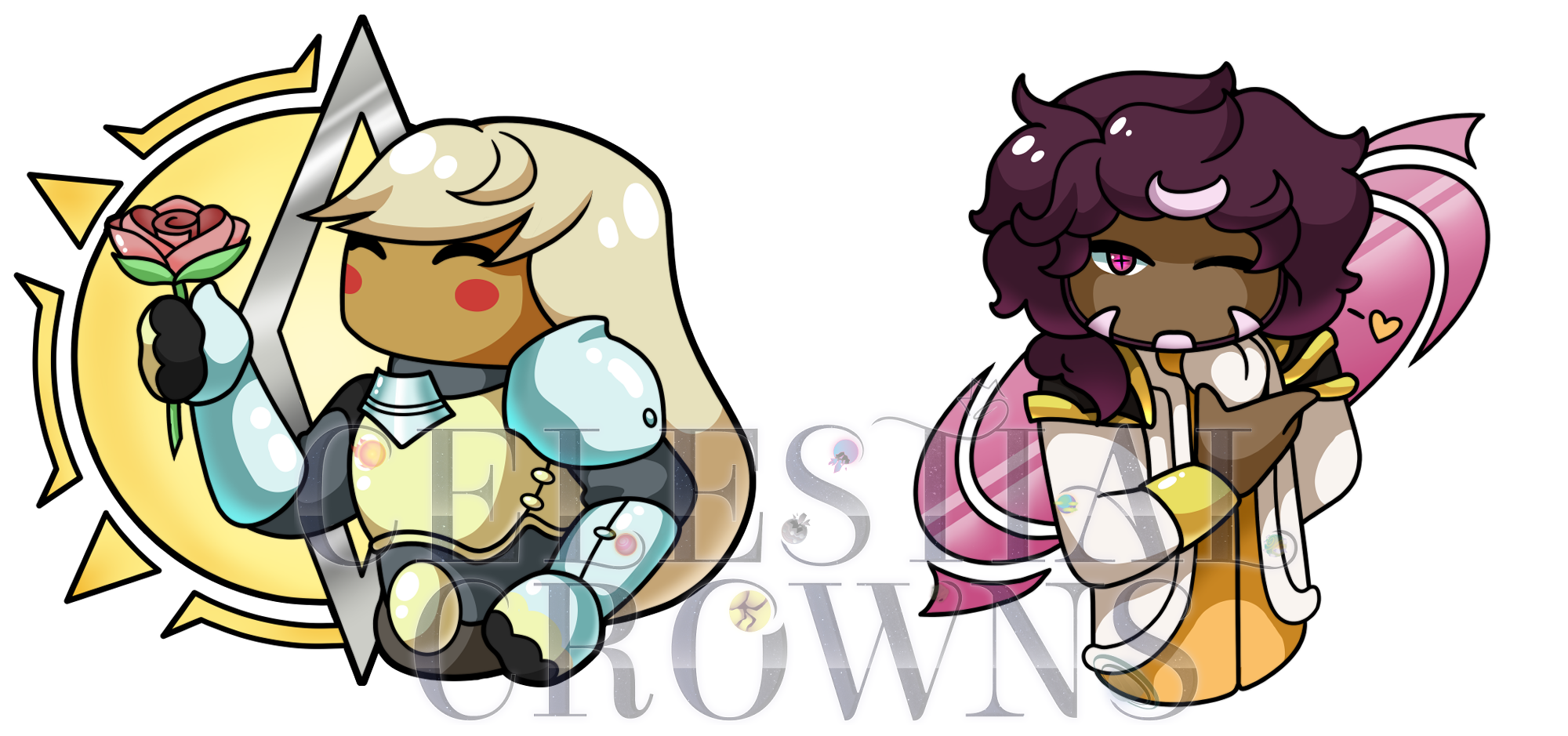 And we still have 6 more lovelies to go!
Did you know you can get 1 keychain of your choice for FREE when you back the Kickstarter in May if you commit to pledging to the Kickstarter now? Well now you do! Sign up here: https://harlevinvns.wixsite.com/celestial-crowns
Here is a sneak peek at the sketch for the first poster! Erupan has been hard at work and it's absolutely gorgeous. I can't wait to share more with you guys!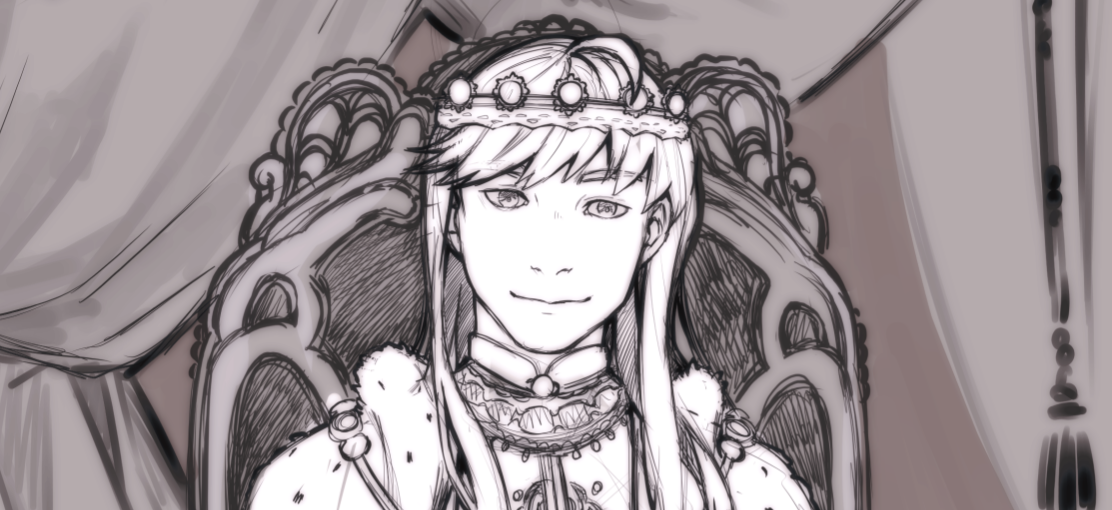 Fanart Contest
The Celestial Crowns Fanart contest is underway! You could win a game key, or adorable stickers! Check out this post for more information: https://harlevin.itch.io/celestial-crowns/devlog/496667/fanart-contest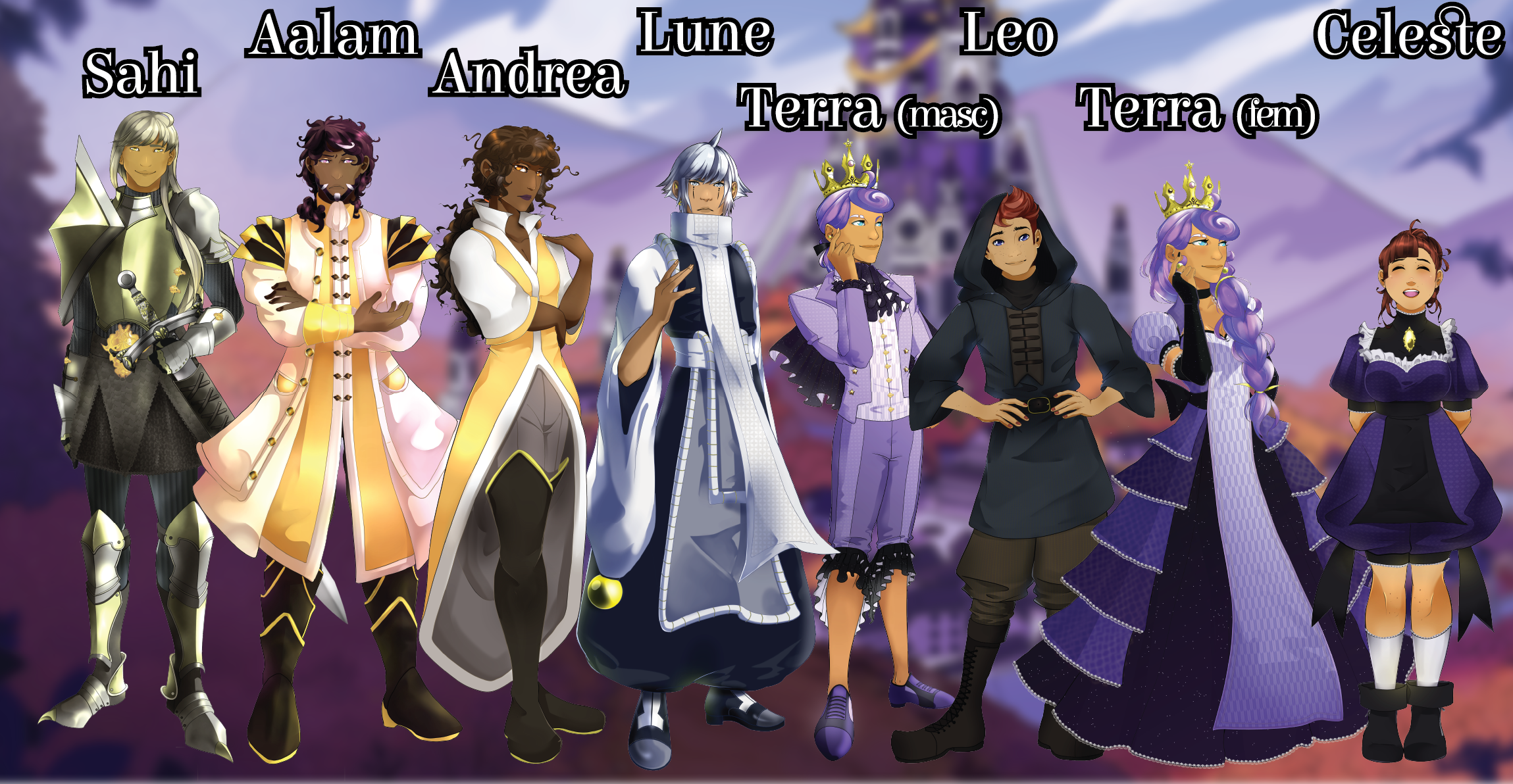 Writing
Well, the game has come a long way since we last spoke! The first draft of Aalam's route currently has 37,000 words and is halfway done. I plan on finishing it up in March and then starting on Sahi's route in April. While it will need heavy editing, I'm really excited about this draft and have a lot of ideas for how to improve it moving forward. Aalam's route is definitely #fast burn. The game might end up being nsfw just because of him. This is my first time making an nsfw game and I wanted to ease my way into it but this man takes nothing slow.
I am working on the routes as speedily as possible. For me, the best thing to do is always bust out a first draft so that I can make notes on how to improve, then spend more time in the editing process. The routes will be sort of connected by events in the endings, so I want to finish drafts of all 3 for consistency before I start editing.

Conclusion
We have come a long way in a short period of time! I can hardly believe it was just last August when I started this.
The Kickstarter is just around the corner and I am doing my best to get as many eyes on it as possible to increase the chances of being backed, and meeting our stretch goals, so you all can hear the lovely voice actors. You can follow me on Twitter @CapMinyan to see the voice actor reveals!
Questions? Comments? Whose route are you most excited for?