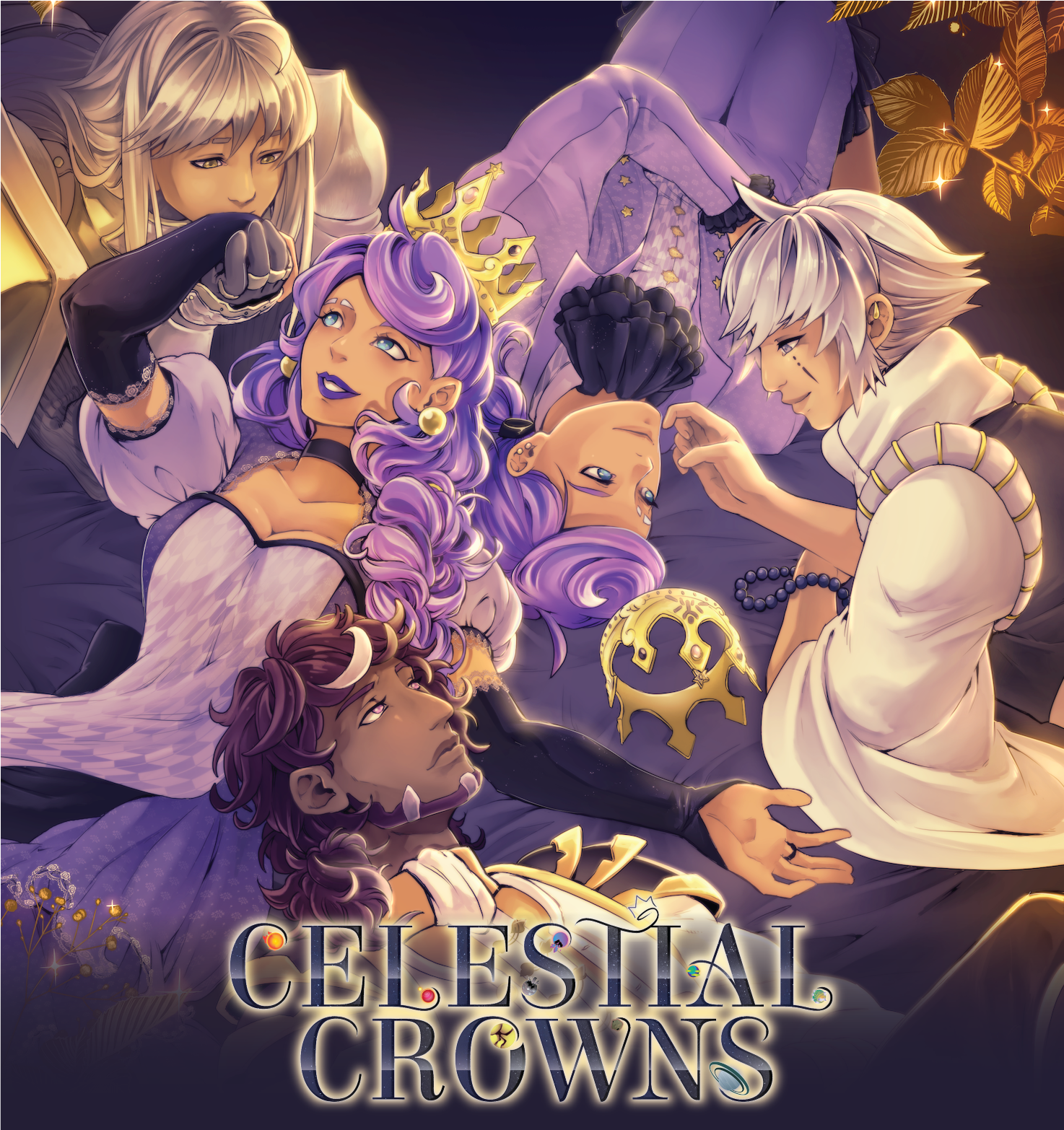 Celestial Crowns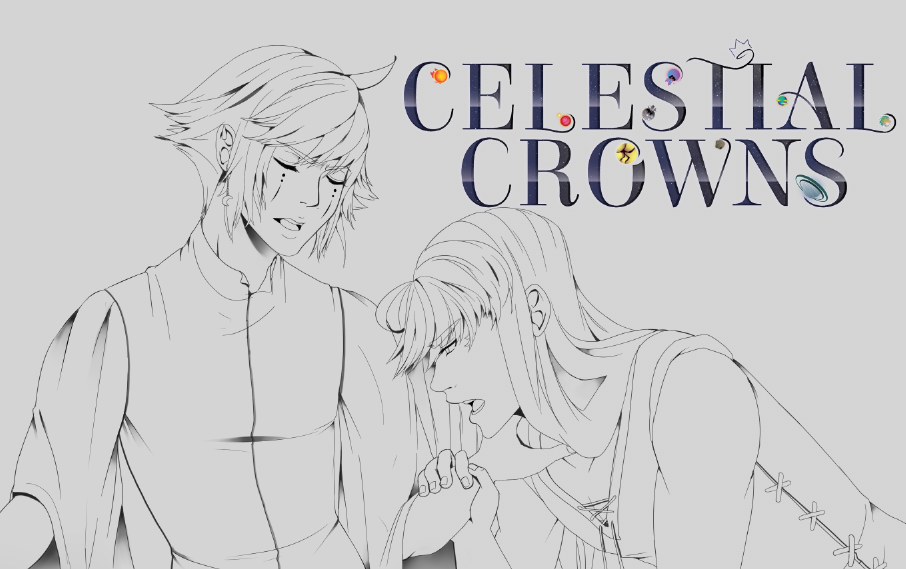 Hello all! Time for another update. I've got some exciting news!
Did you know if you commit to pledging to the kickstarter using this page, you can get a free keychain when you back the project in May?
KS Rewards
All the stickers are complete! Take a look at this adorable crew:

These stickers you get with any pledge $10 and up to our Kickstarter! Click the button below to follow the Kickstarter so you can be notified when it goes live in May!

Demo
I have been going through and programming the demo with the new backgrounds and CGs, and giving a few tweaks. Terra also has a new outfit: a nightgown, for nighttime scenes!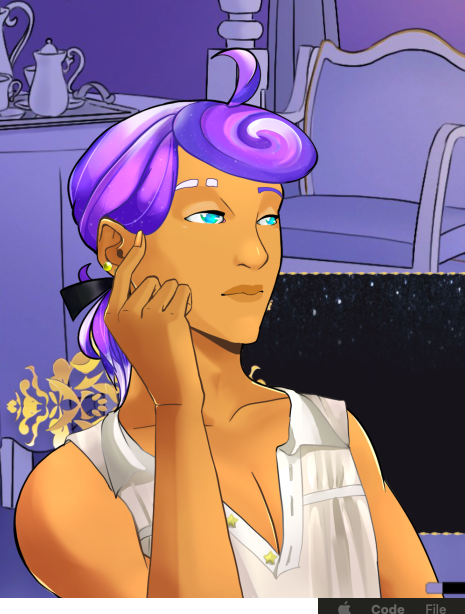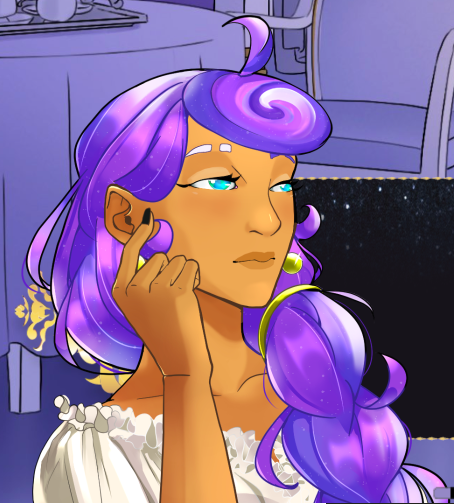 I also have some great new screenshots for the itch page! You can see them attached to this post.
As of now the demo has sound effects! They sound fantastic.
Of course, some assets in the demo will be subject to change, and not everything is final. There will be many more CGs and BGs added in the final prologue, for example, and music, too!
Writing
King Aalam's route has been going great! I am on scene 14 and we're at about the 22,000 word mark. So far it seems like the route will go beyond the 60K estimate. My new estimate, based on where I am in the outline, is about 80K. We shall see!
Also in case you missed it, Celestial Crowns will have a fanart contest with some great prizes! You can read about it here in this post.