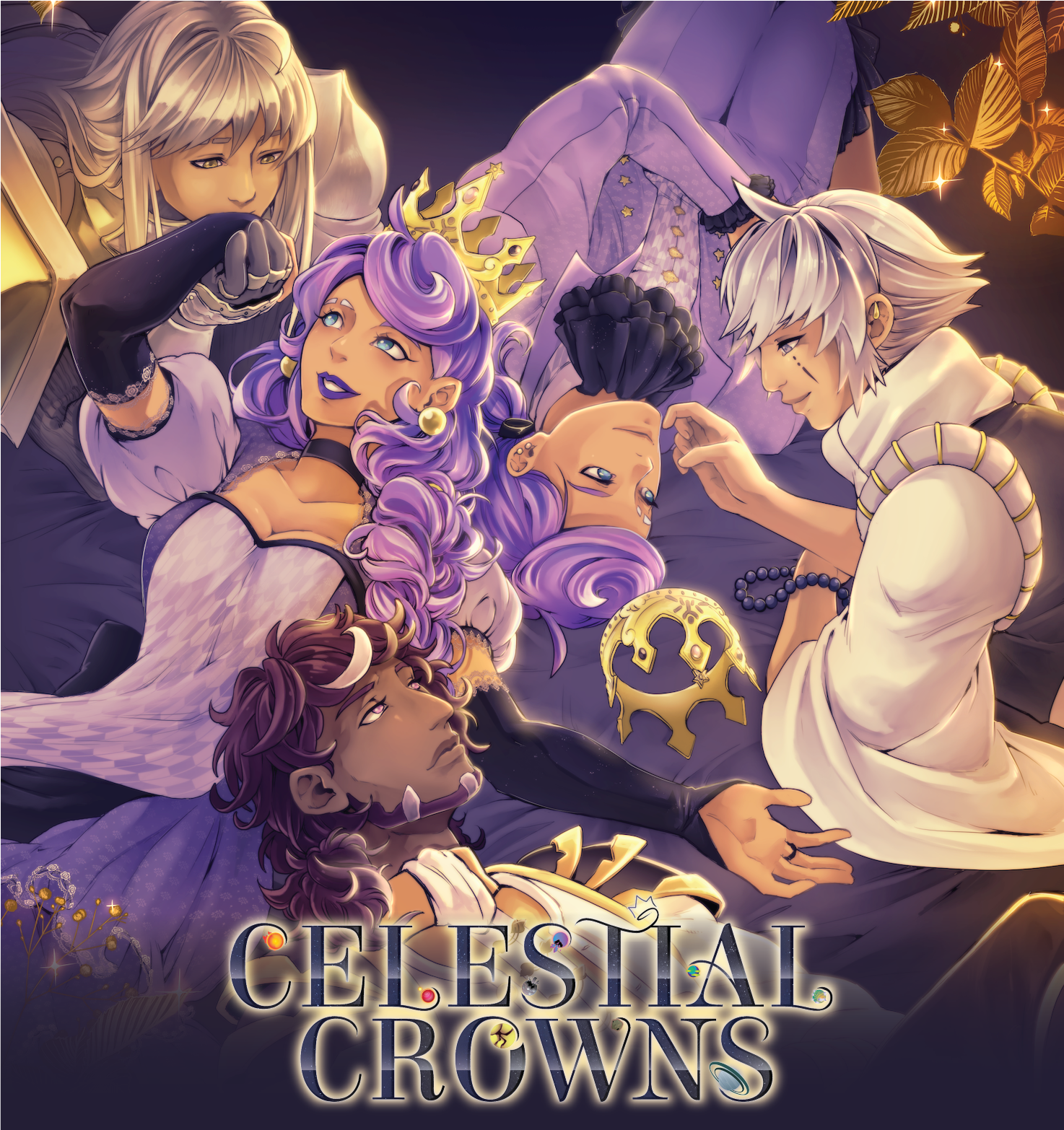 Celestial Crowns
Hello all! Things are slowing down since most of the assets for the demo are complete, so I'm switching to monthly devlogs. So let's jump in!
BGs
All the planned BGs for the demo are done! There are 4 more bgs for the full version, so we'll see how many end up in the demo before the KS in may.

Take a peek at the most recent one! Here we have the training grounds, where our favorite knight in shining armor can often be seen practicing in nothing but his leggings and boots 😇
CGs
There is one more CG planned for the demo, making three total. One for Lune, one for Sahi, one for Aalam! The total number of CGs for the full version is significantly more. The sketch is complete, so I fully anticipate being able to show off all three lovely CGs.
Writing
Writing is continuing slow and steady, I had to take a brief break due to some life stuff but as you know the demo writing is complete and I'm working on Aalam's route now. I hope to finish a first draft by the end of February! Right now I'm at about 20,000 words and I'm only on scene 4 of the outline so hopefully this doesn't get hugely out of hand lol.
KS rewards
Art for the KS rewards is underway! Including more stickers!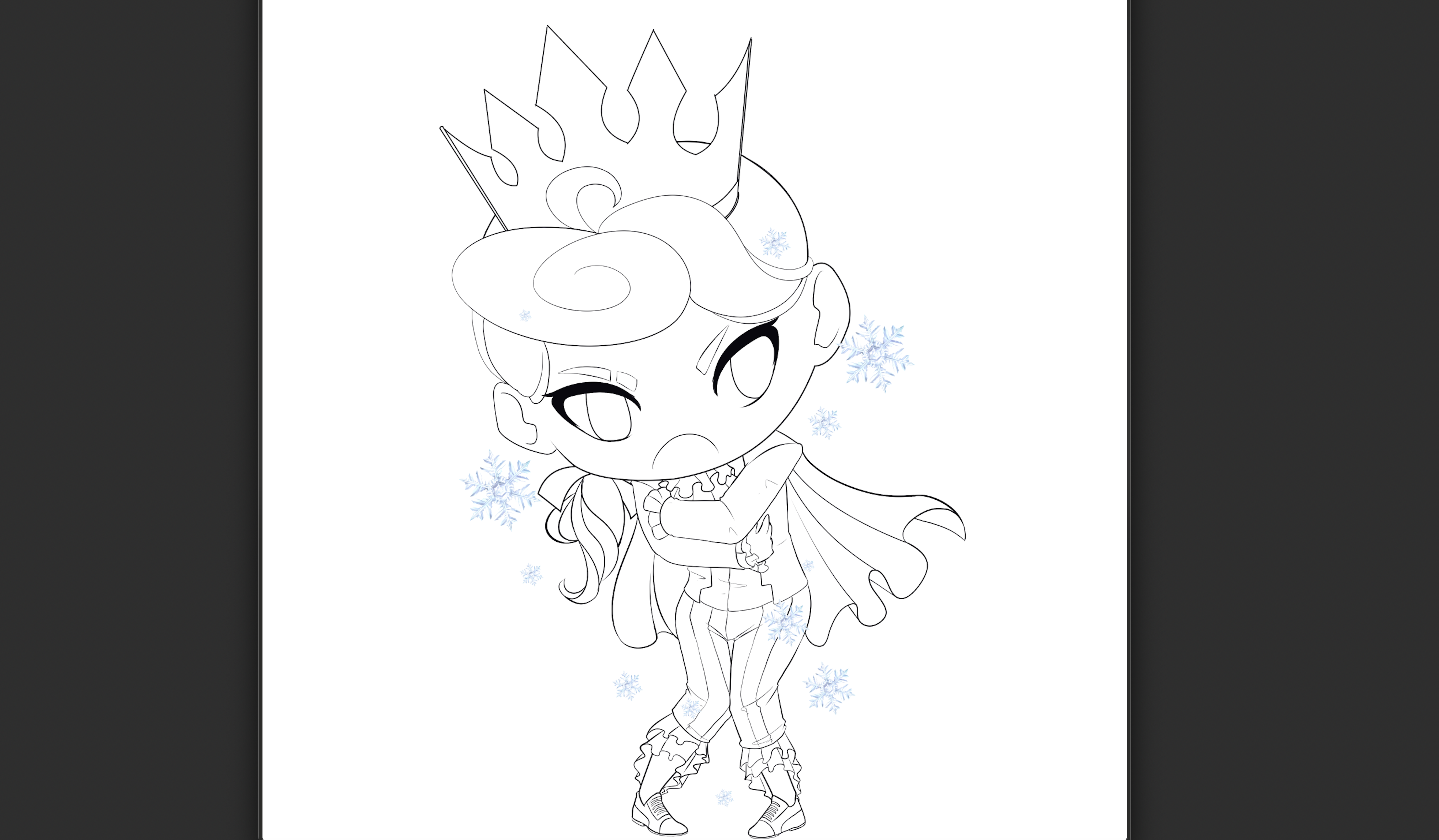 Terra is cold, I wonder why? Here's a look at the sticker for male Terra!

As promised, here is Aalam's interview! I will have to post the rest independent of other devlogs so we can get through the other characters.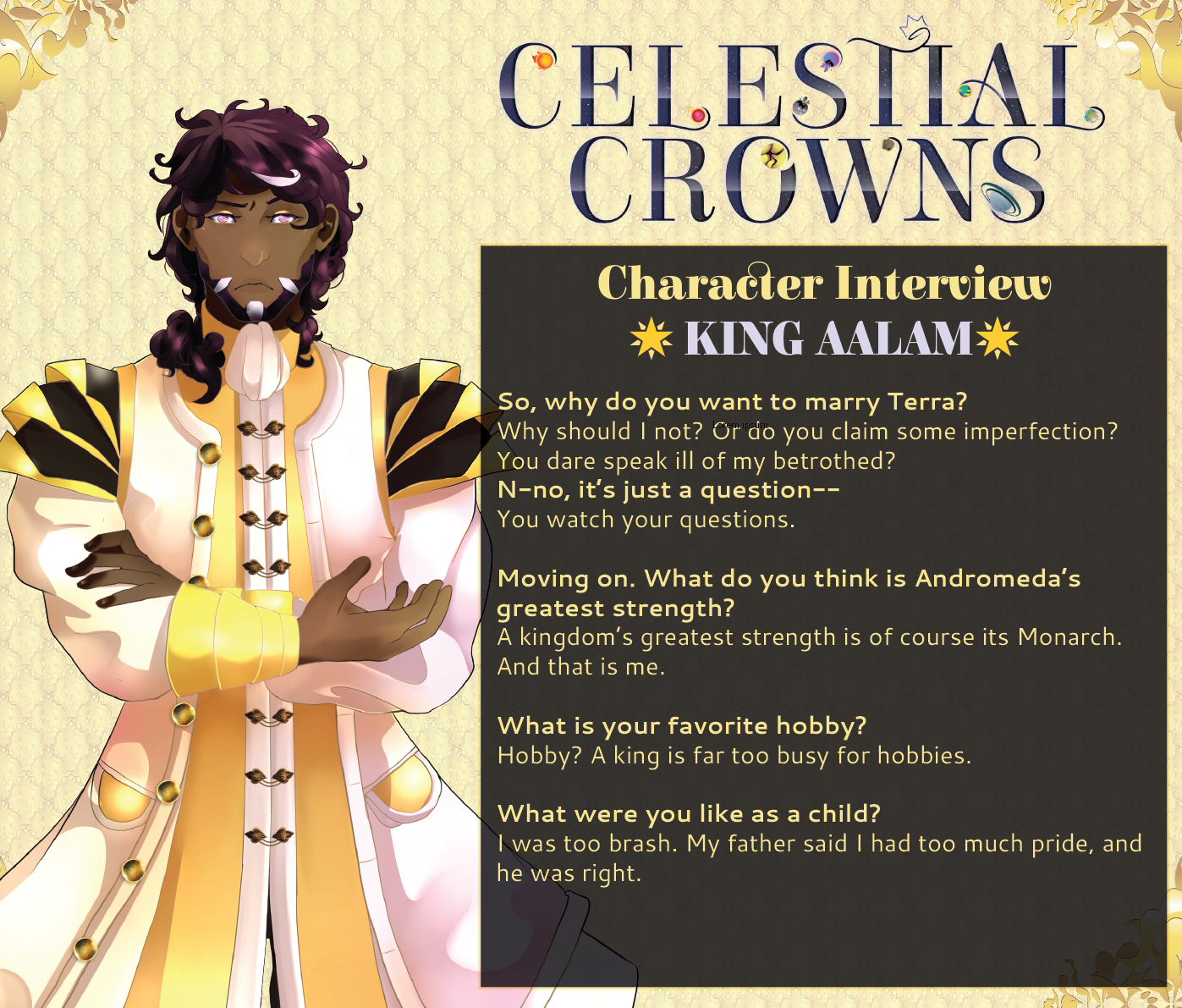 Overall, happy with the pace! I'm hoping the rest of the KS rewards will come together through March, so we can begin advertising and preparing for the campaign.
Comments
Log in with itch.io to leave a comment.
"practicing in nothing but his leggings and boots 😇"
HUH quick way to hold my interest, Sahi 🫢