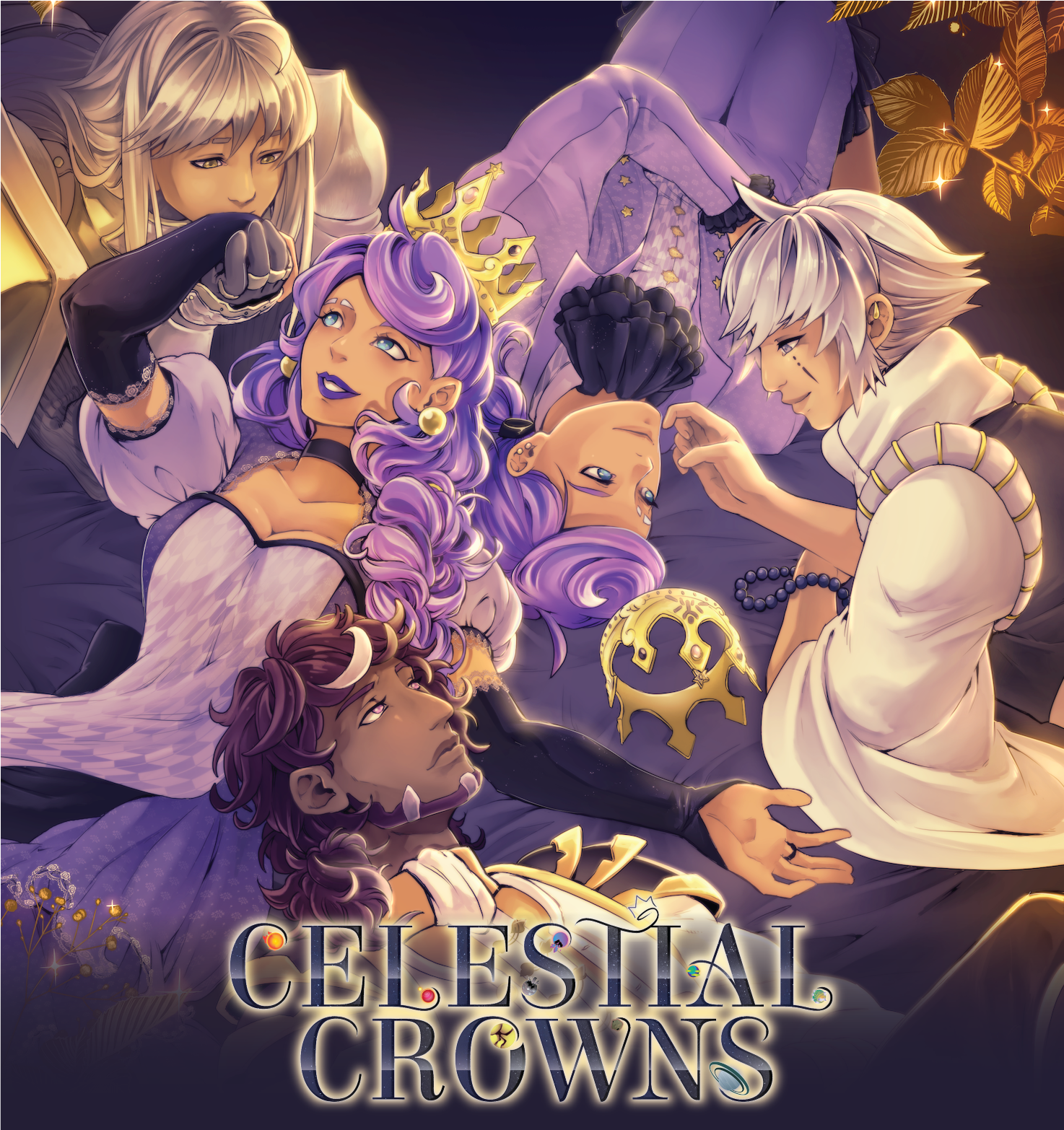 Celestial Crowns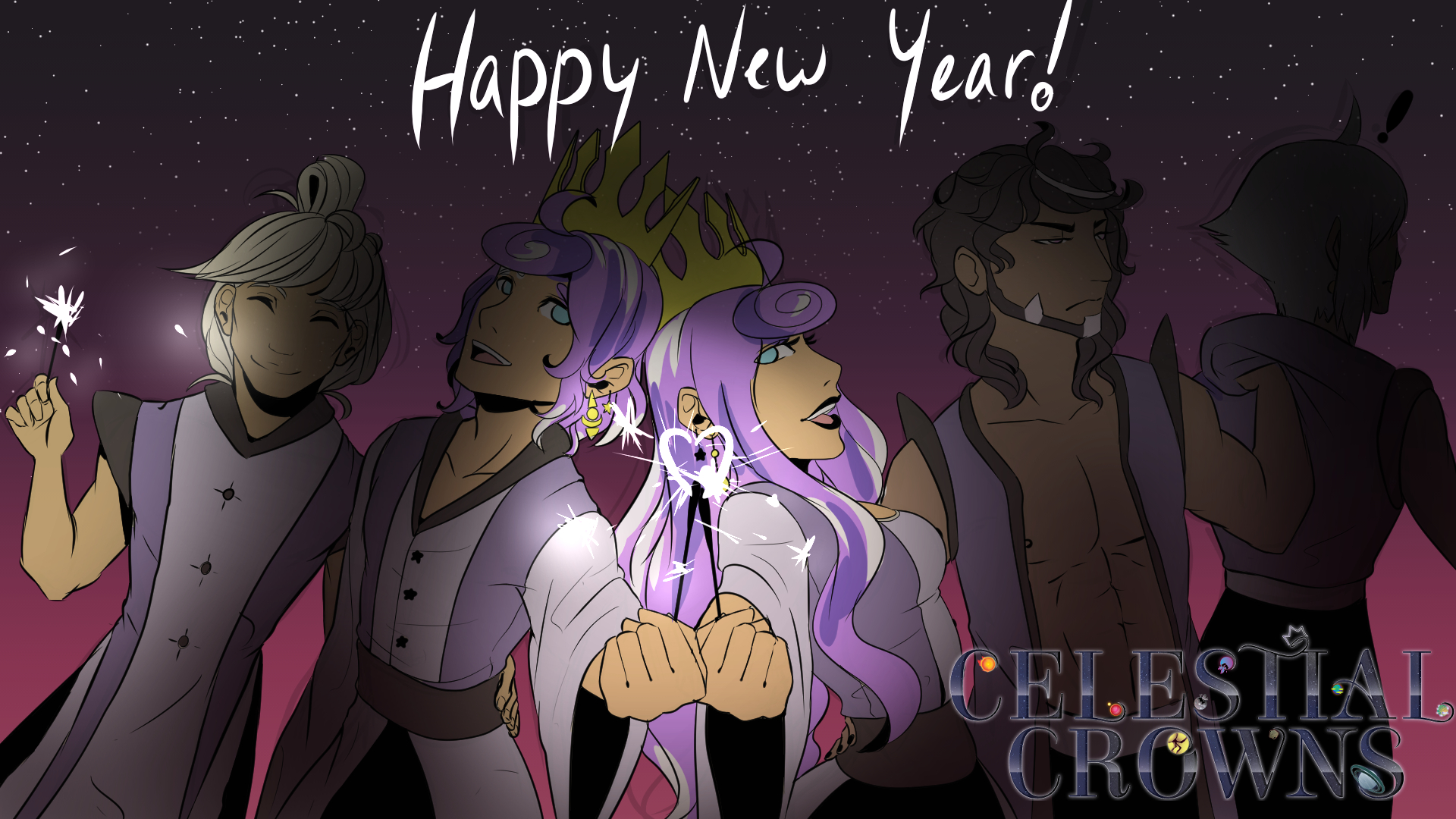 Happy New Year from the Celestial Crowns gang!
Lune is a spoilsport, don't mind him.
We are back after a brief vacation, so here's a little update on things that happened in the interim!
Writing
Aalam's route has 6600 words! I'm currently working on scene 4 of 30. No teasers just yet, patience is a virtue!
BGs


We have TWO, count 'em, TWO new backgrounds done! And there are more to come! That makes 4 total right now. I'm hoping to have at least 6 done for the final demo. So far we're well on track.
Art
We have some lovely art being commissioned to promote the Kickstarter.

Conclusion
More is to come very soon!